Virtual Urgent Care
If you have a minor medical concern and need care today, you can schedule a Virtual Care visit and Video Chat with a Licensed Healthcare Provider.
Fees as low as your Co-pay
Access to a doctor from any location
Prescriptions sent to your local Pharmacy
Experienced Licensed Professionals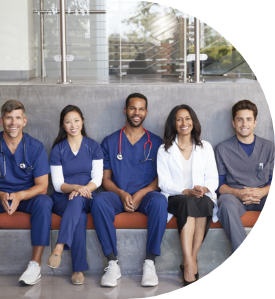 About us
Doc-tur-nal : healthcare professionals available day and night
di-ur-nal : active during the day
noc-tur-nal : active during the night

We're connecting Healthcare Providers to Patients across the USA by increasing access to quality healthcare with a strong focus on affordability. Telemedicine should not be complicated or expensive, and we know that. We're bringing you the latest, HIPAA secure technology at your fingertips, with no downloads necessary! Our platform and expert healthcare providers are available to you day and night, that's why we're Docturnal.
Medical care
Anyone * in need of medical care for minor conditions can virtually see a licensed health professional from anywhere on the go or from the comfort of your home. * These virtual visits are not meant for emergencies, call 911 if you are experiencing a medical emergency. See what we treat for more information.
Substance care
If you or someone you know, is struggling with the dependence of opioids, alcohol and other substances, our medication assisted treatment may be right for you. Let us help, by connecting you with one of our Licensed Health Professionals, to get you started with the care you need, with the right treatment plan.
Mental Health
Emotional support when you need it, no matter what time of the day. Our licensed therapists and Health Providers are here for you from the comfort of your home. We offer counseling and focused therapy treatment plans, all the time, all for you. See a list of mental health issues we treat.
What we treat
Virtual medical care
Allergies
Arthritic Pain
Asthma
Bladder Infections
Bronchitis
Superficial Burns
Cellulitis
Cold
Conjunctivitis
Cough
Diarrhea
Ear aches
Fever
Flu
Gout
Chronic Headaches
Hemorrhoids
Insect Bites
Muscle Spasms
Prescription refills
(if applicable)
Rashes
Respiratory Infections
Sexually Transmitted
Infections (STI)
Sinusitis
Skin Inflammations
Sore Throat
Minor Sport Injuries
Sprain & Strains
Strep Throat
Toothache/Dental pain
Urinary Tract
Infections (UTI)
And more
<
>
Mental health
Anxiety
Depression
Stress
Relationships
Death of a loved one
Eating disorder
LGBTQ support
Parenting issues
Substance abuse
PTSD
And more
<
>
Overall Well-being
Sexual health
Smoking Cessation
Birth control
Couples therapy
LGBTQIA
Diet & Lifestyle
Vitamin Deficiency
Emotional Wellness
Health Screening consultations
What we can't
treat online
Abdominal pain
Broken bones
Prescriptions (refills) for
controlled substances
Dizziness
Flank pain
Low or High Blood pressure
Numbness or weakness
Pregnancy complaints
Palpitations
Pelvis pain
Shortness of breath
Vaginal bleeding
Suspected Fractures
Acute Headaches
Blurry Vision
Trauma
Suicidal thoughts
How it works?
It works in 3 simple steps
Online registration
Virtual visits are conveniently available all day, every day. Many common illnesses and injuries can be treated virtually by one of our Licensed Health Providers. Start by creating your virtual portal today!
Schedule appointment
Now scheduling appointments could not be any easier! Choose your appointment type and time, tell us what your symptoms are, and we'll do the rest by connecting you with your chosen Healthcare Provider.
Connect Virtually to your visit
We'll remind you 30 minutes before your scheduled appointment. Click the link from your email to start your virtual visit, login to your portal and go to our virtual clinic and meet with your Healthcare Provider.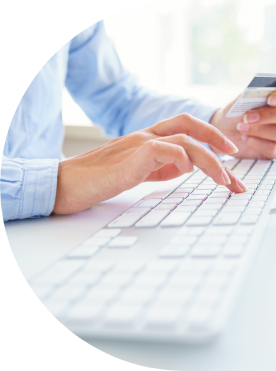 Payment Options
We provide low costs options, almost as low and sometimes lower than your insurance co-pay. You pay less than the costs of typical Urgent Care and in-office Doctor visits.
We're making access to Healthcare, easy and affordable
Virtual Consult
$39.95
Flat rate
Therapy Consult
$79.95
Low as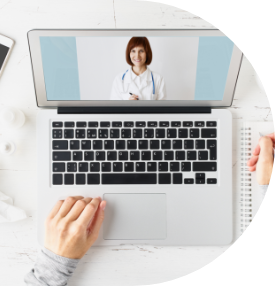 Talk with a Licensed healthcare
professional using your Smart
Phone, Computer or Tablet
Similar to seeing your doctor in person, our licensed Healthcare professionals will go through a series of health questions that capture your symptoms and health history and may recommend treatment - including prescriptions.